The affiliate program is thought like a way in where you can help us spread the benefits of WhalesHeaven at the same time that you get yourself a reward, that can go up to 1,000 WhalesHeaven Tokens (WHT). You can get yourself a referral link once you have created an account and have log in at your account.
We will not limit you at where you can send or share the link with so you can make the very best of this campaign but we highly recommend our users to follow all the rules in the communities where you decide to share your link with.
Additionally we will not tolerate any sort of cheating, spam and/or any conduct that we consider like a misbehavior regarding the usage of the referral link, in such cases you account will be blocked.
How do I get my referral link?
1. Sign In into your account and click in your profile to display the menu of options, in where you can go and select the section "Affiliate"
2. It will redirect you to the section of affiliates in which you can find your referral code.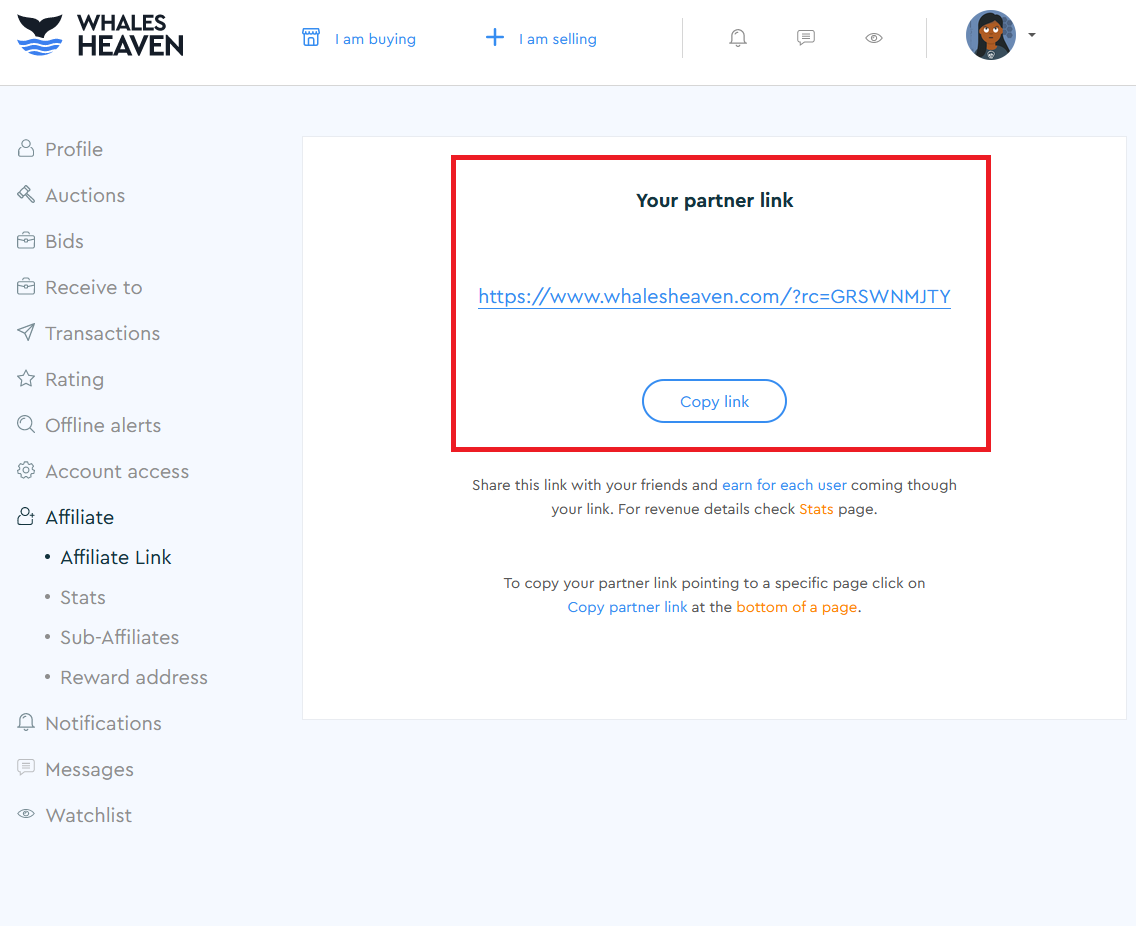 3. In the same section at your left you can find the sub-sections "Stats", "Sub-Affiliates" and "Rewards Address"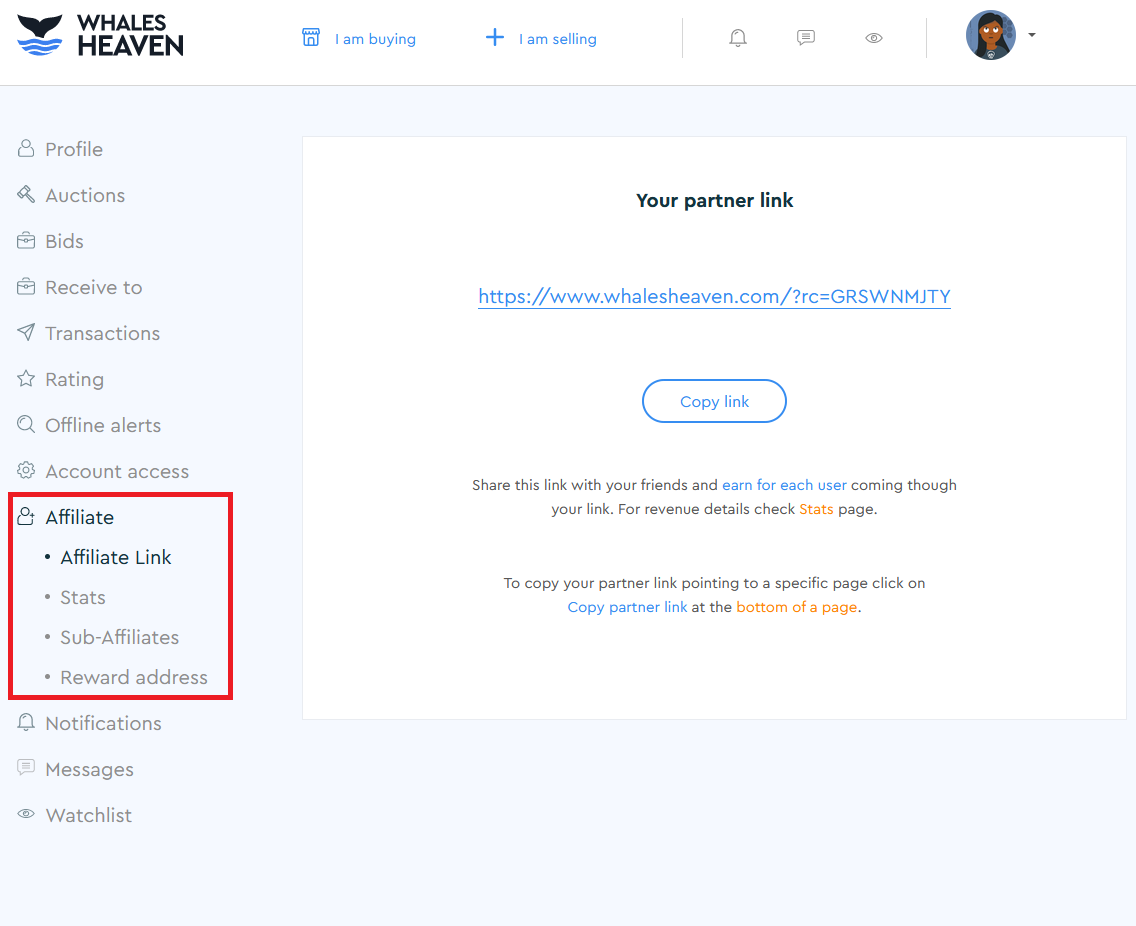 These sections allow you to monitor the different features of your referrals to the affialiate program.
Learn more about