Step 1. Provide details
Begin the deal by filling in an address where you want to receive your crypto and a public key of the address you want to be used in multisig.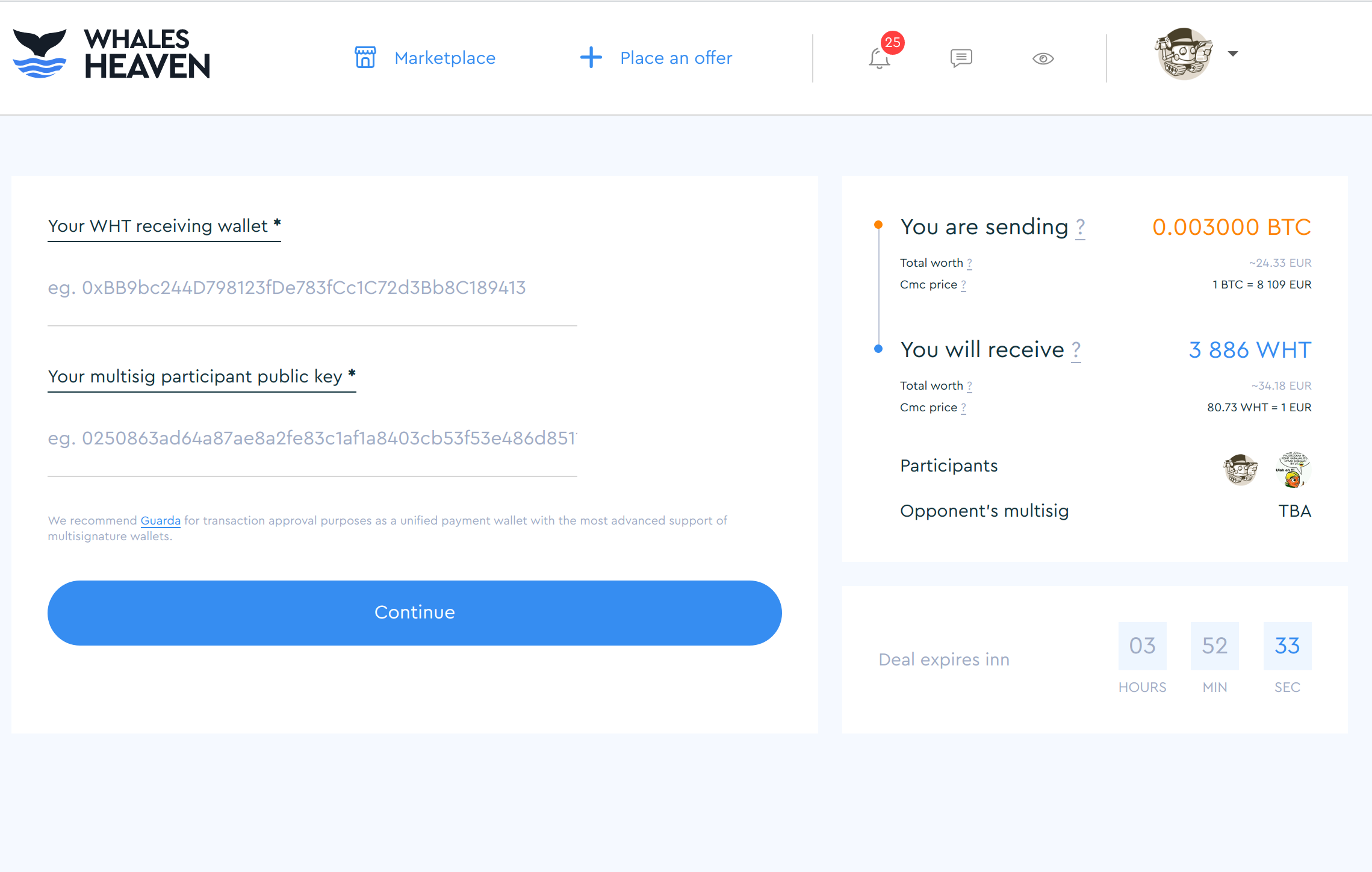 To get your address's public key in Guarda wallet click on "Multisig" tap of a wallet you want to be used in Multisig and just copy it.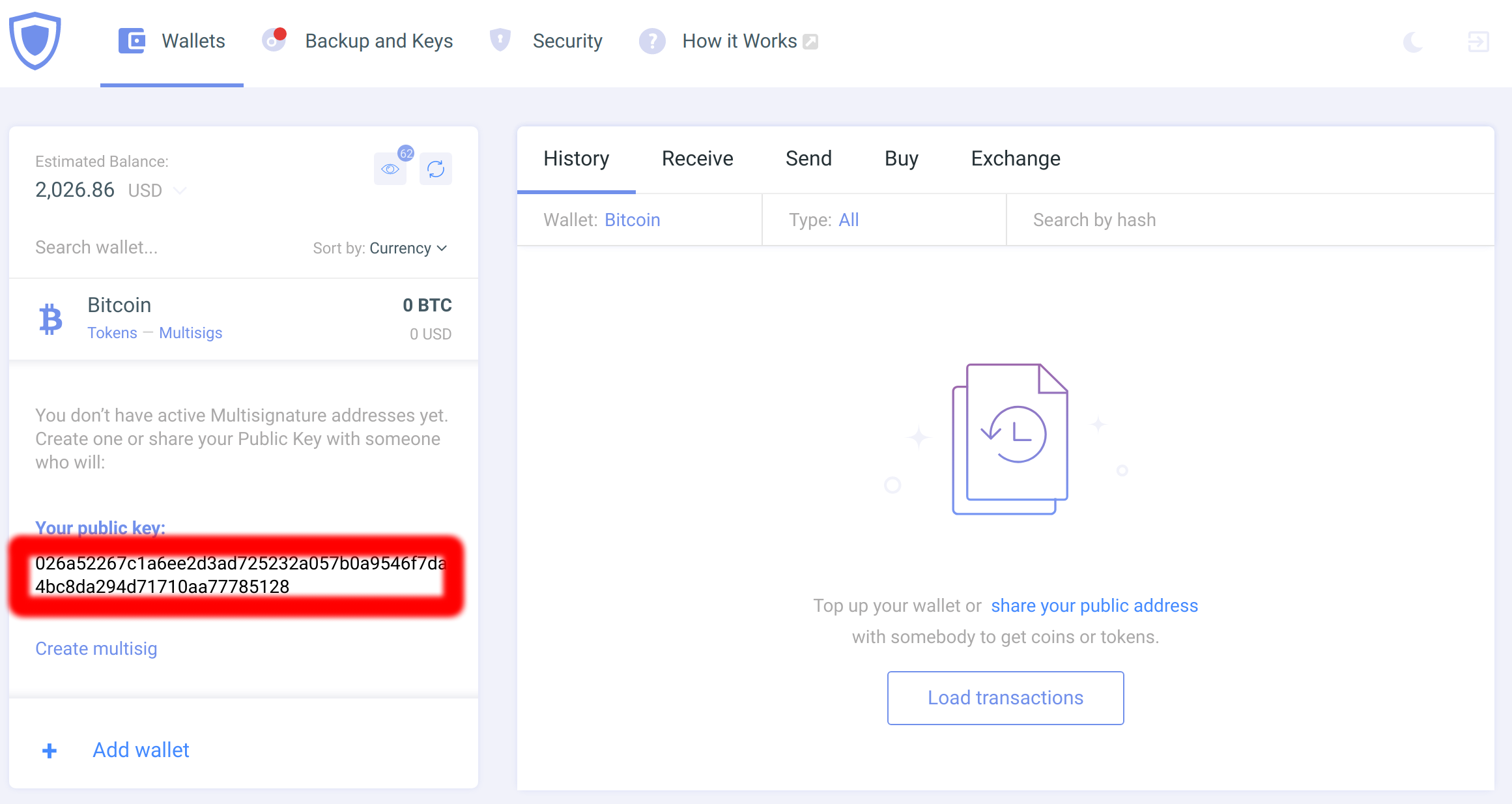 Step 2. Top up Multisig wallet
Once you provided required details, a common mutisig between you and WhalesHeaven paltform will be generated. We recommend you to always verify that your public key is a part of a multisig. It will automatically appear in your Guarda Wallet account, in "Multisigs" tab.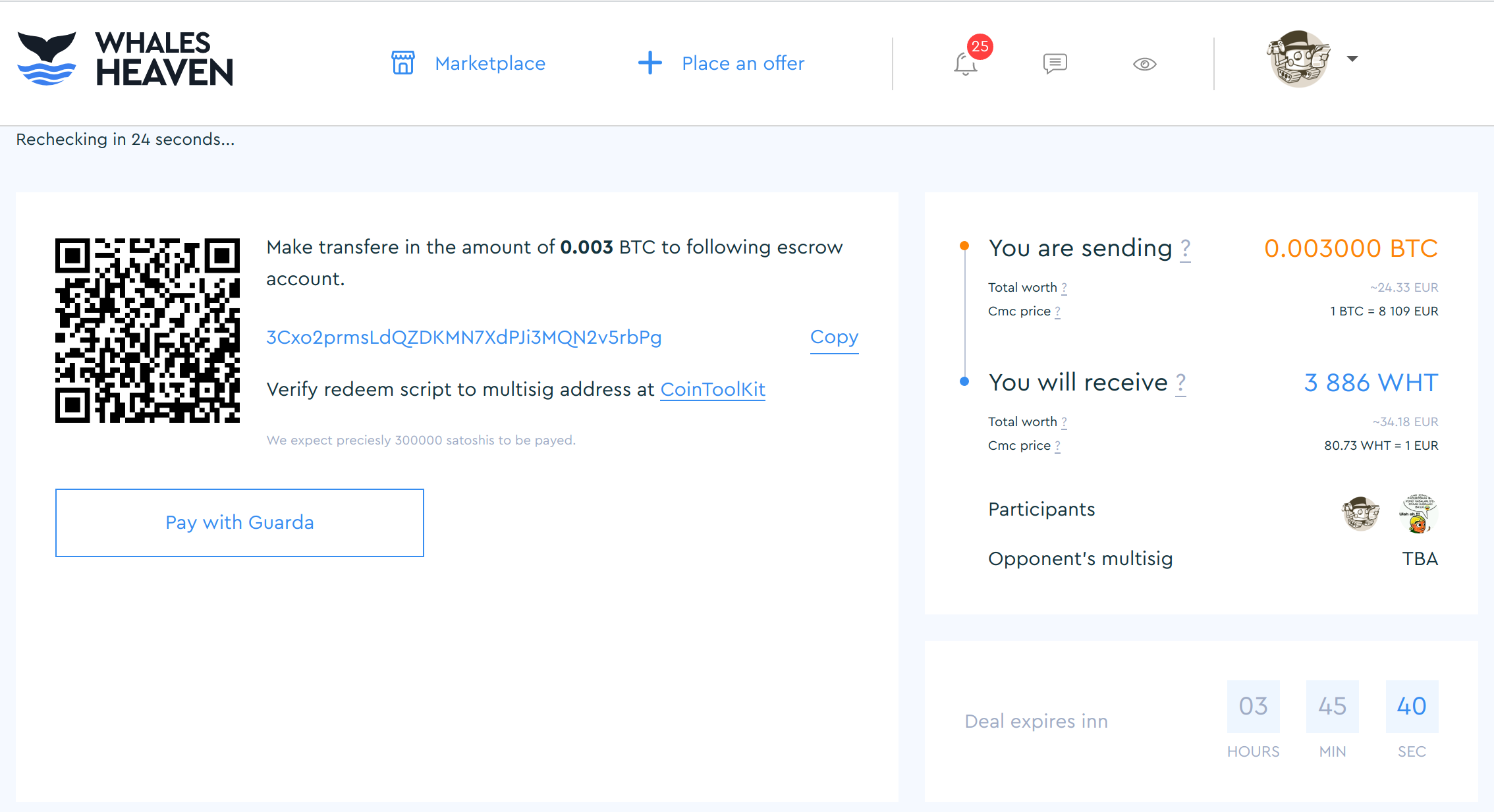 Now you can top up multisig with required amount. You can use any wallet for that. Here is an examle how to do it with Guarda Wallet.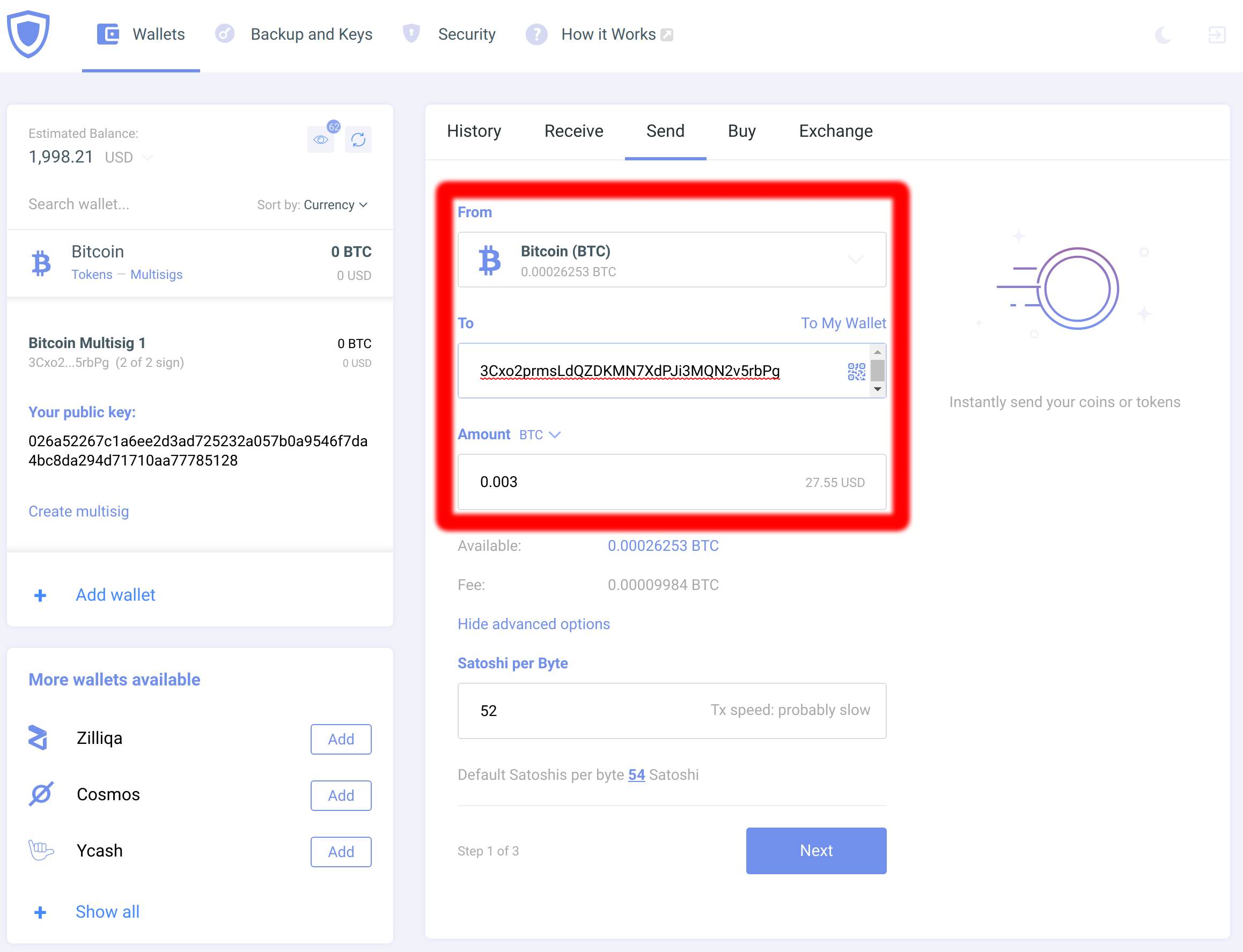 Step 3. Provide confirmation
Now platform will ask you to provide a confirmation to release funds to opponent's wallet.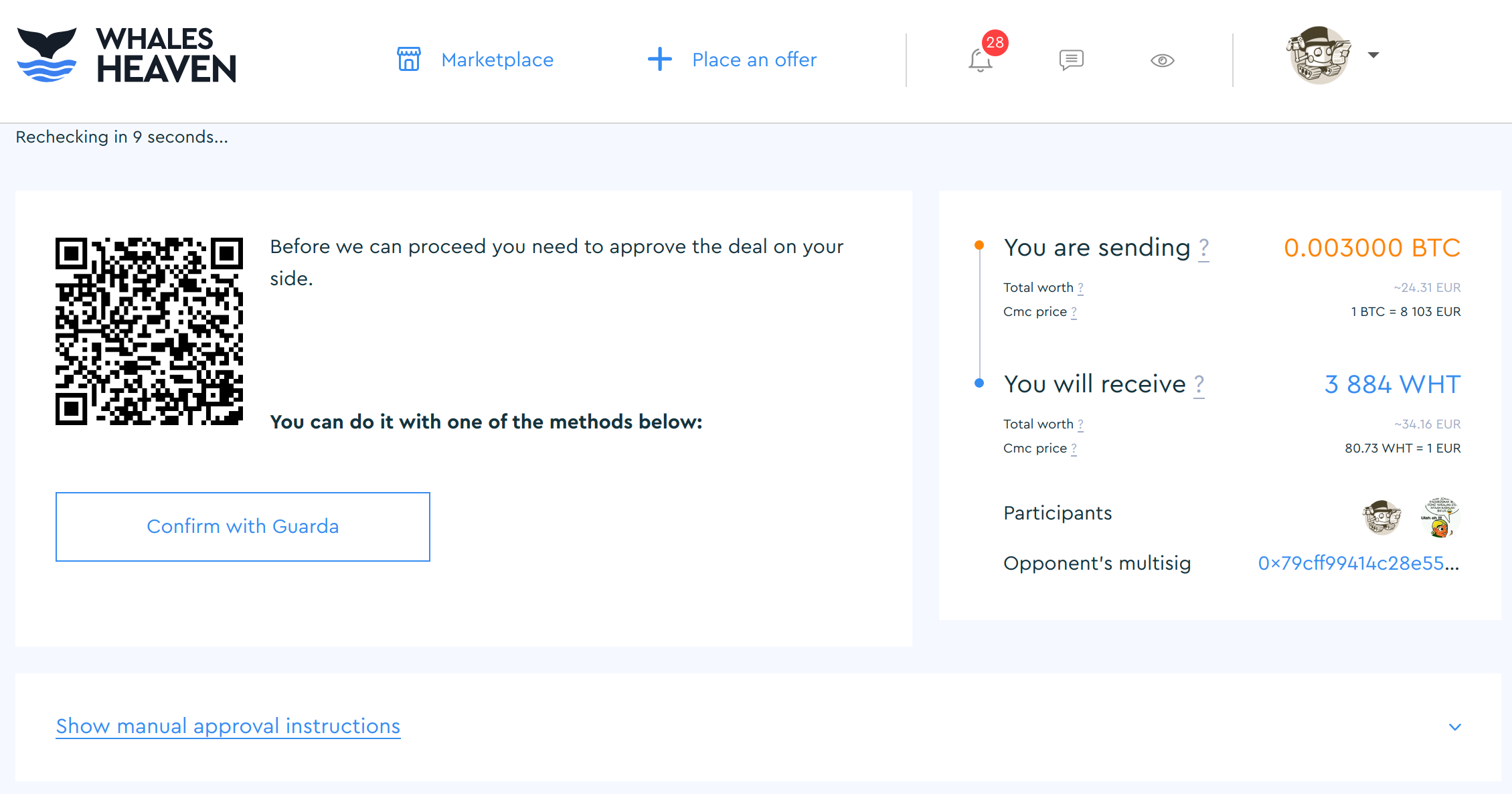 Just navigate to Guarda wallet and click "Sign" button on funds releasing request panel.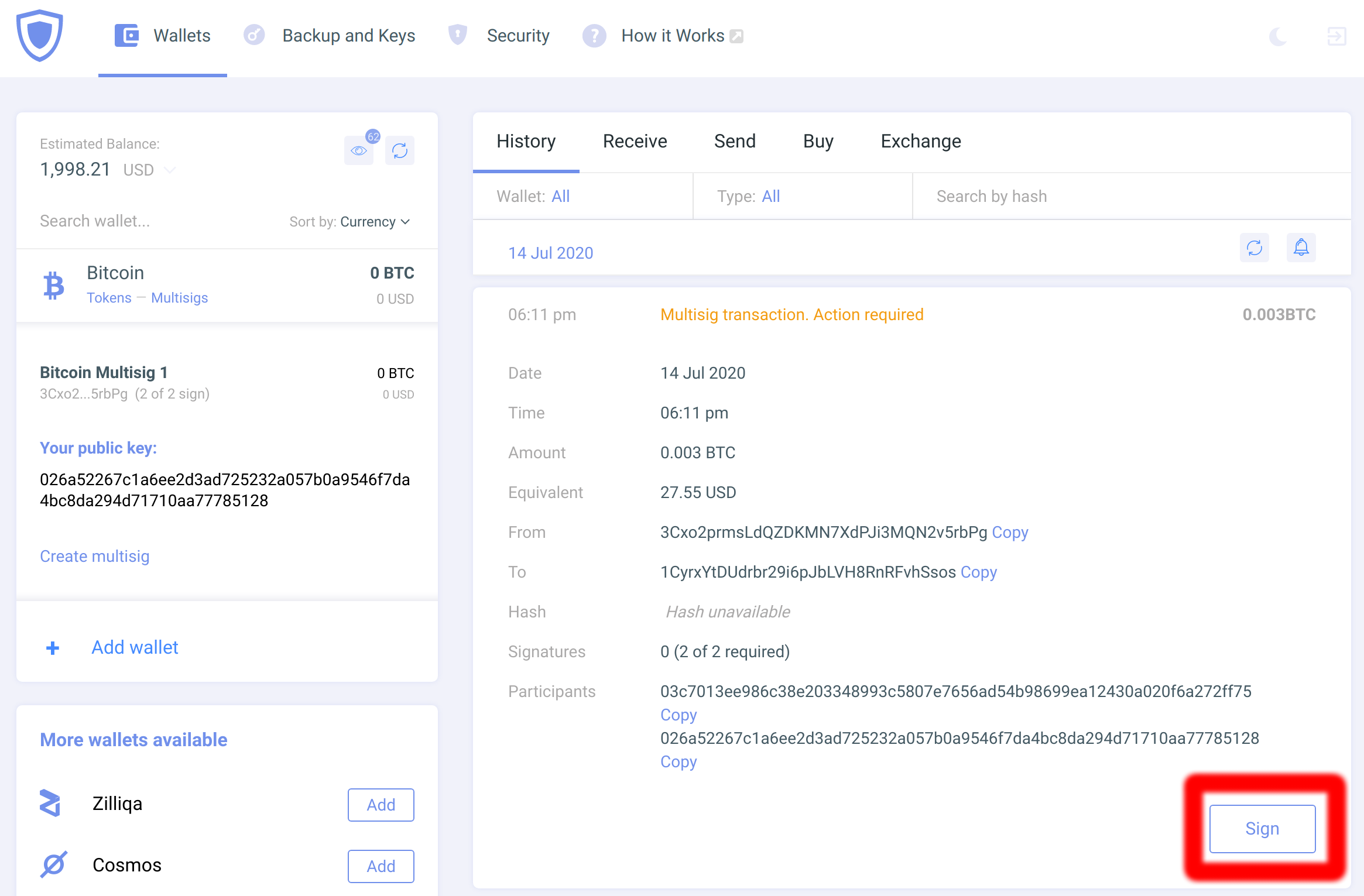 DONE
And that is it. Just wait for your opponent to release funds on his side.