Your rewards are counted and added automatically into your account for each new user that registers and makes their first auction.
We use your wallet address that you have registered with for your auctions, you can verify this address at the "Reward Address" section at the "How do I get my rewards?" menu.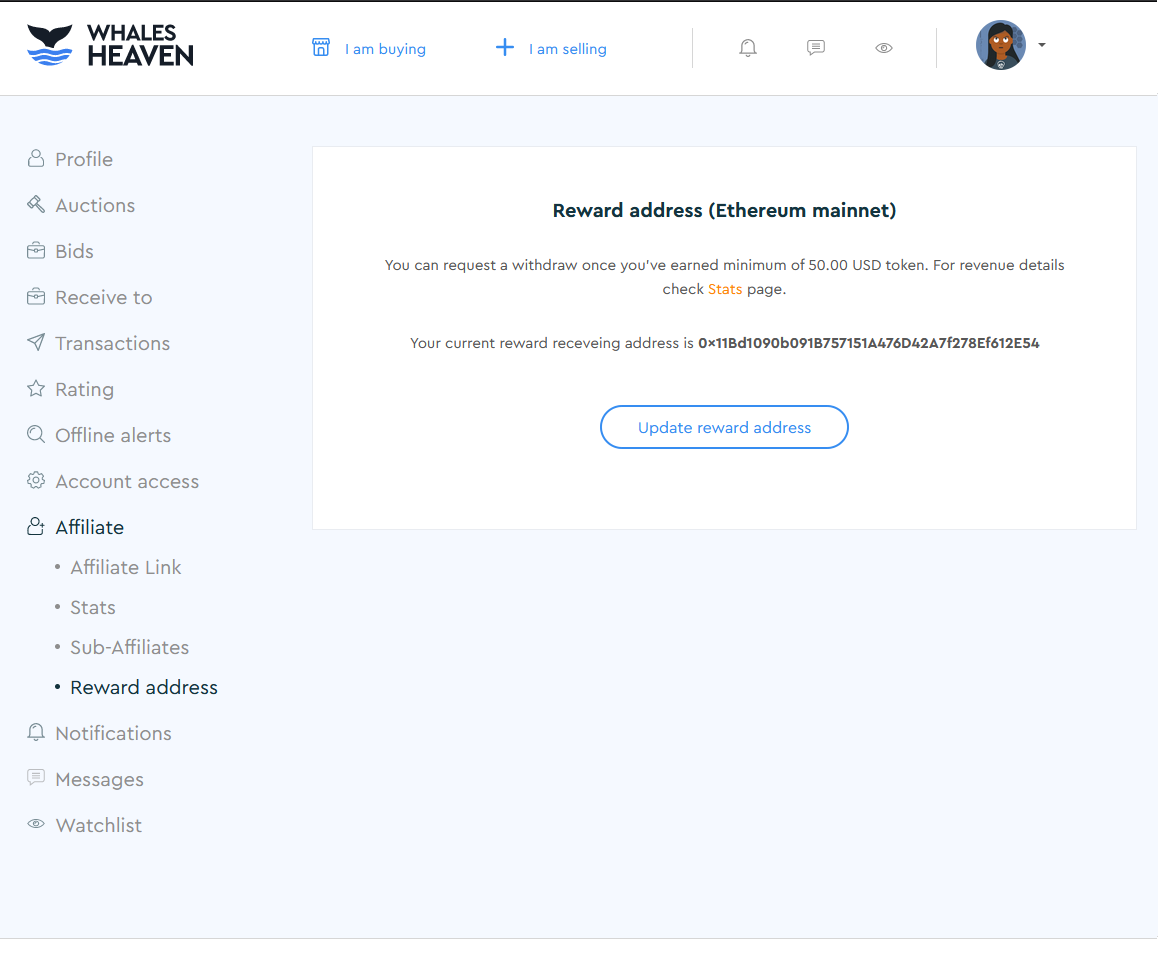 At the same time you can click the "Update reward address" button if you want to change the address in where you receive your rewards.