To participate in an auction as a buyer, you can navigate to our marketplace where you will find plenty of listed auctions for you to choose from, as shown below: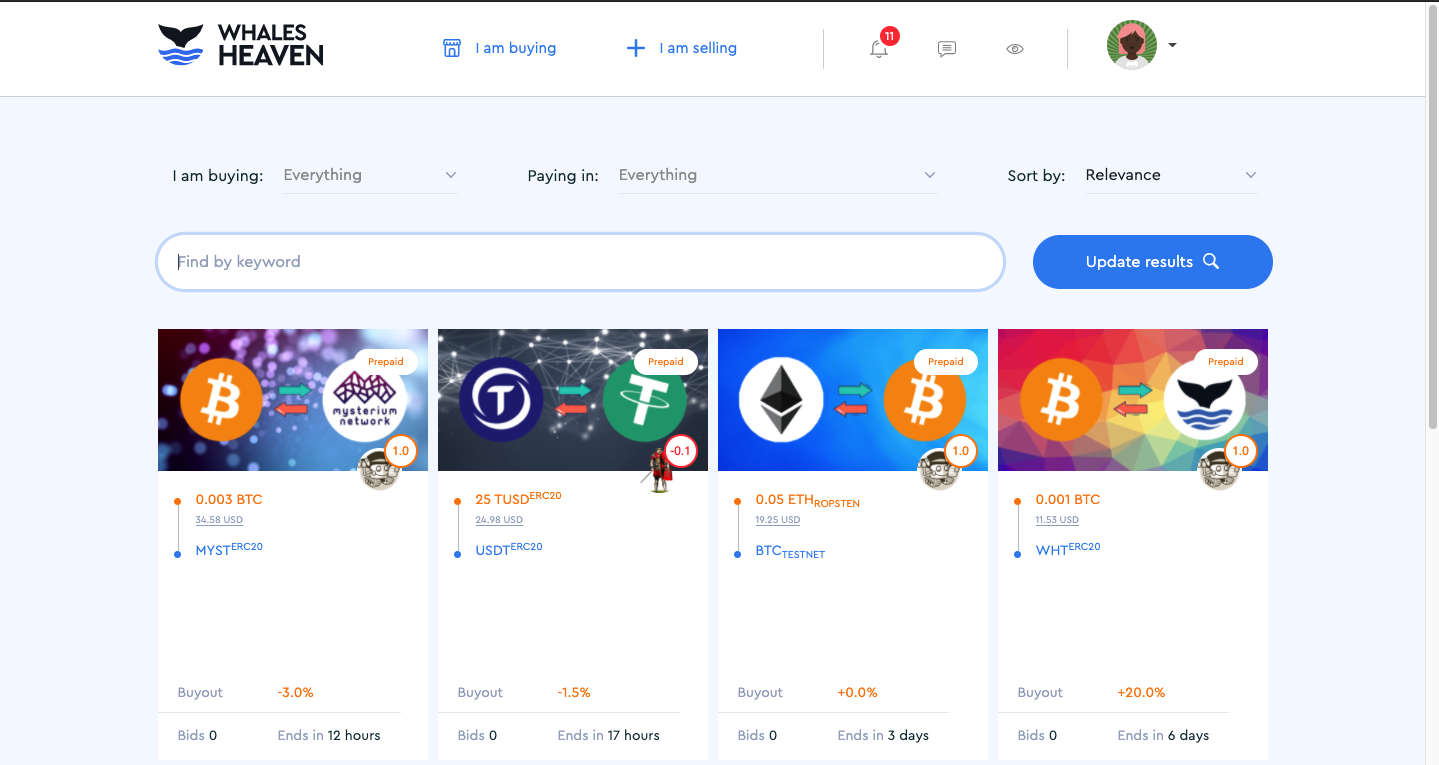 Auction preview
Once you have selected the auction you want, you will be redirected to the auction view page, as shown here: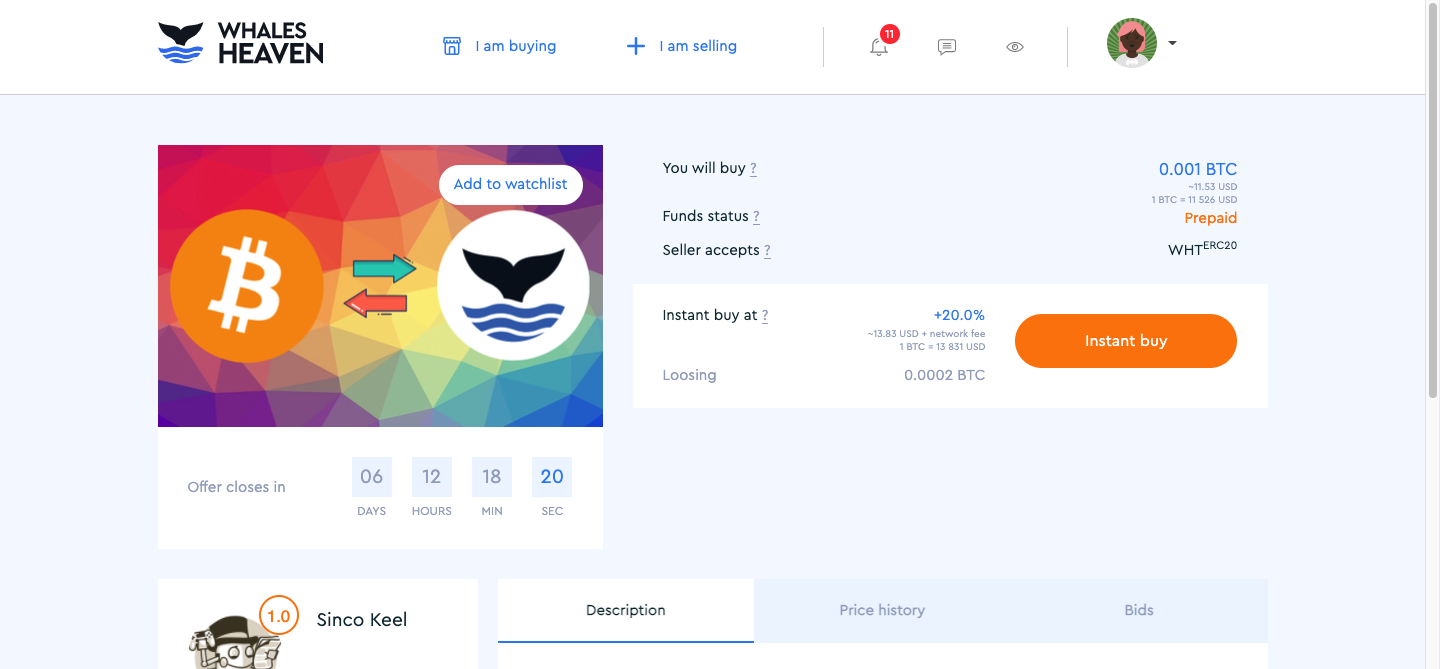 On this page, you will be able to view the details provided for this auction, such as the starting price, added bid/buy-out value, currencies the seller is willing to exchange for, as well as the auction description provided by the seller.
Multisig key
By clicking on the "instant buy" button, you will be taken to the Multisig address page. If you are new to Multisig, you should check out our guides on how to find your multisig participant key for Guarda, MetaMask, and MyEtherWallet.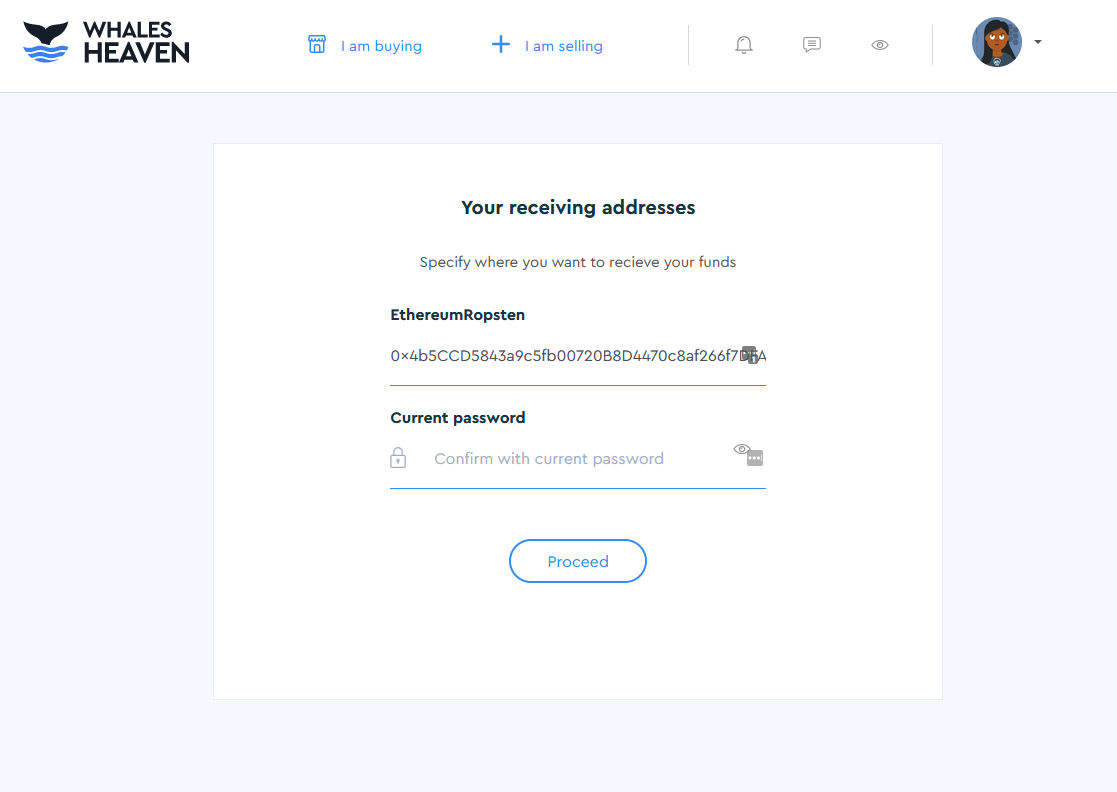 After you have provided your Multisig address, you will be taken to the top-up page where you will need to provide the platform with the tokens that you are planning to make the exchange with
Topping-up
This is where you can select your preferred payment method. However, If you can't find the payment option you are looking for, you can simply perform the top-up manually by copying the address shown as an example on the page below and sending the amount specified on the top-up page from your wallet.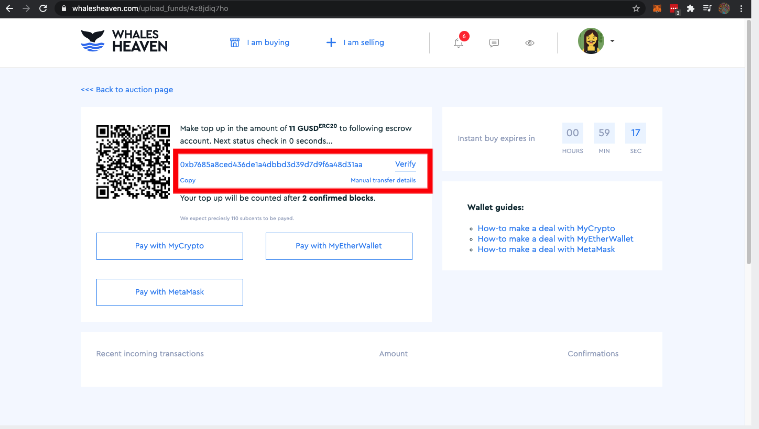 After you have topped-up your auction, a message confirming that it has been sent to the blockchain will pop-up. We will begin scanning the blockchain to verify that the correct amount has been sent.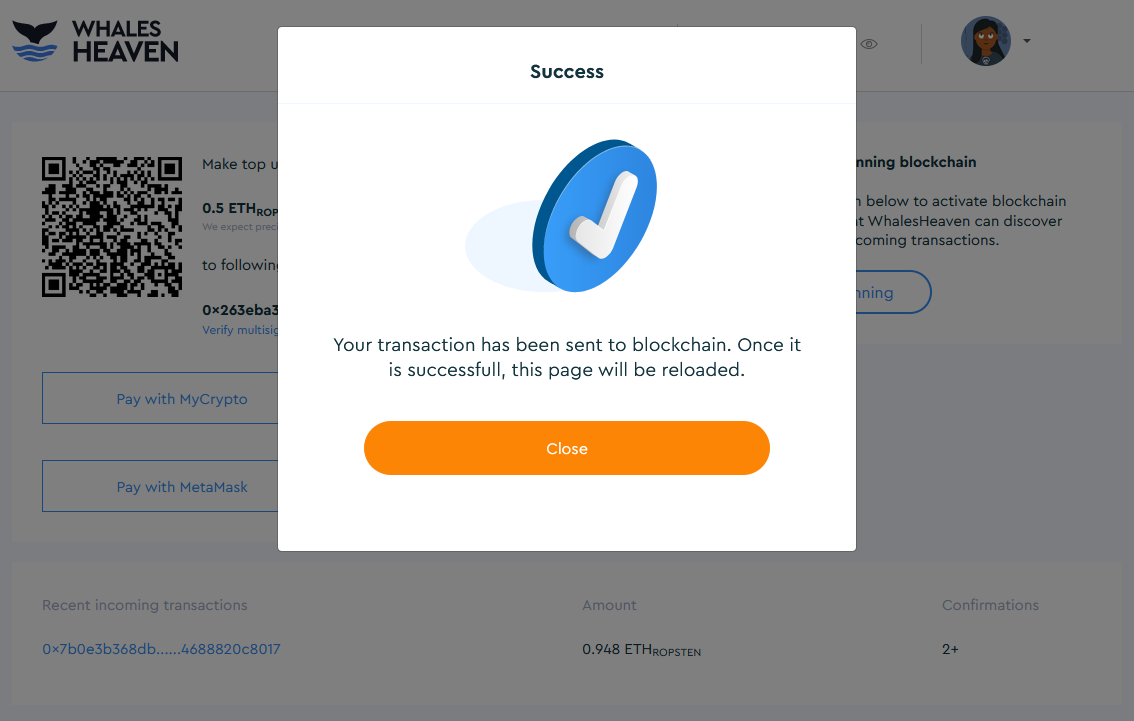 Once our platform sees your transaction on the blockchain, we will notify you that your payment is on its way to your Multisig wallet in WhalesHeaven.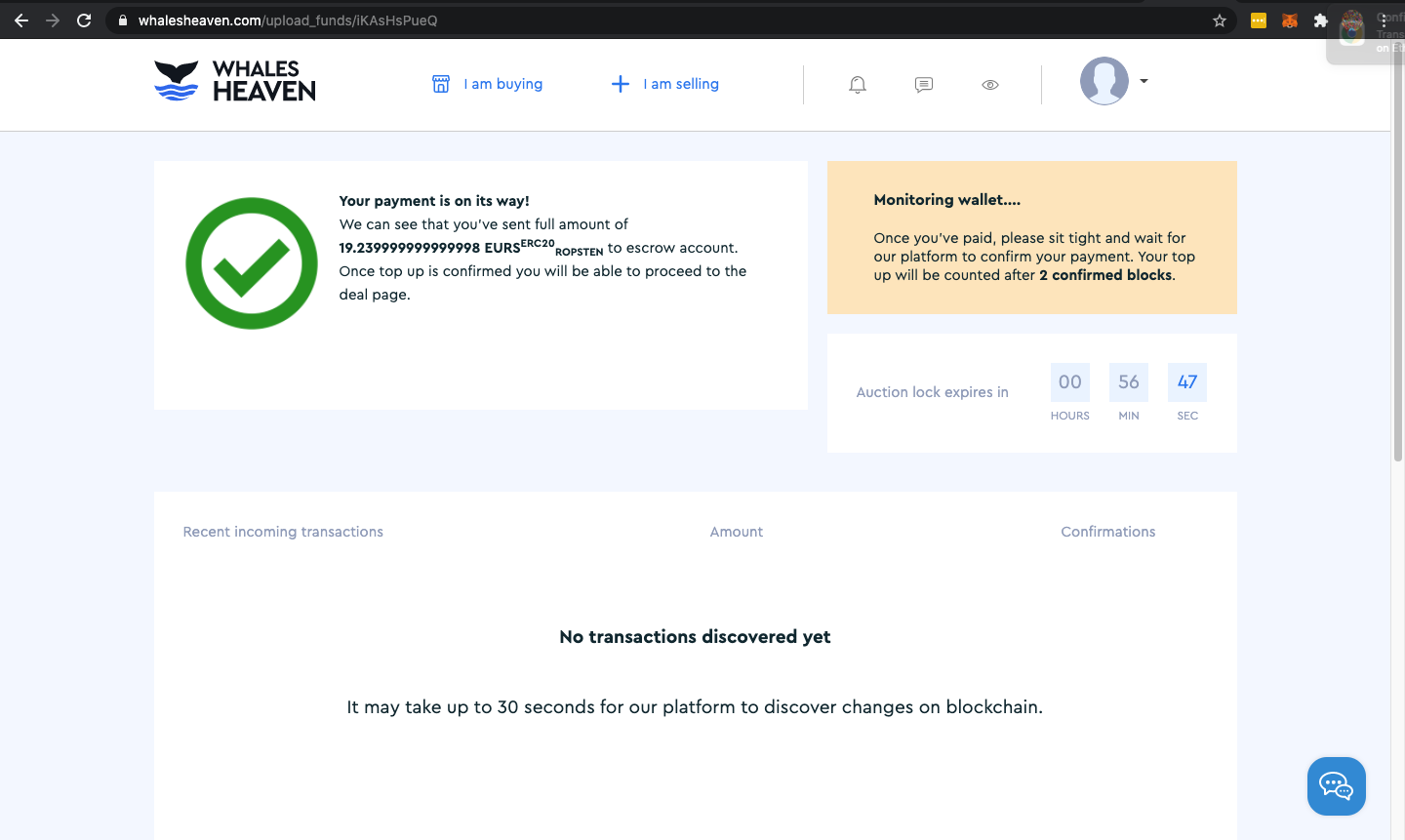 Providing approval
Once your funds have arrived at your Multisig wallet that we provide, you will be redirected to the auction preview page where you can review a final preview of the auction you're participating in. Once you're ready to make the trade, click "to the deals", as shown below.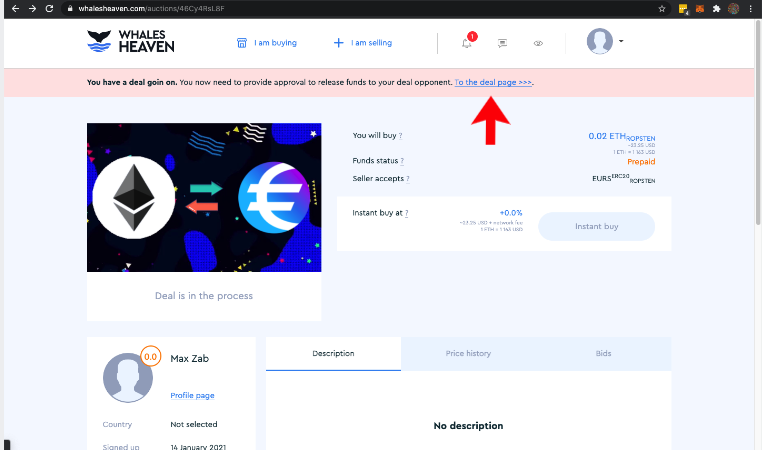 You will be taken to the funds release page where you will be asked to provide the release of your funds to the seller.The seller will not have access to these funds until they too have confirmed the release from their side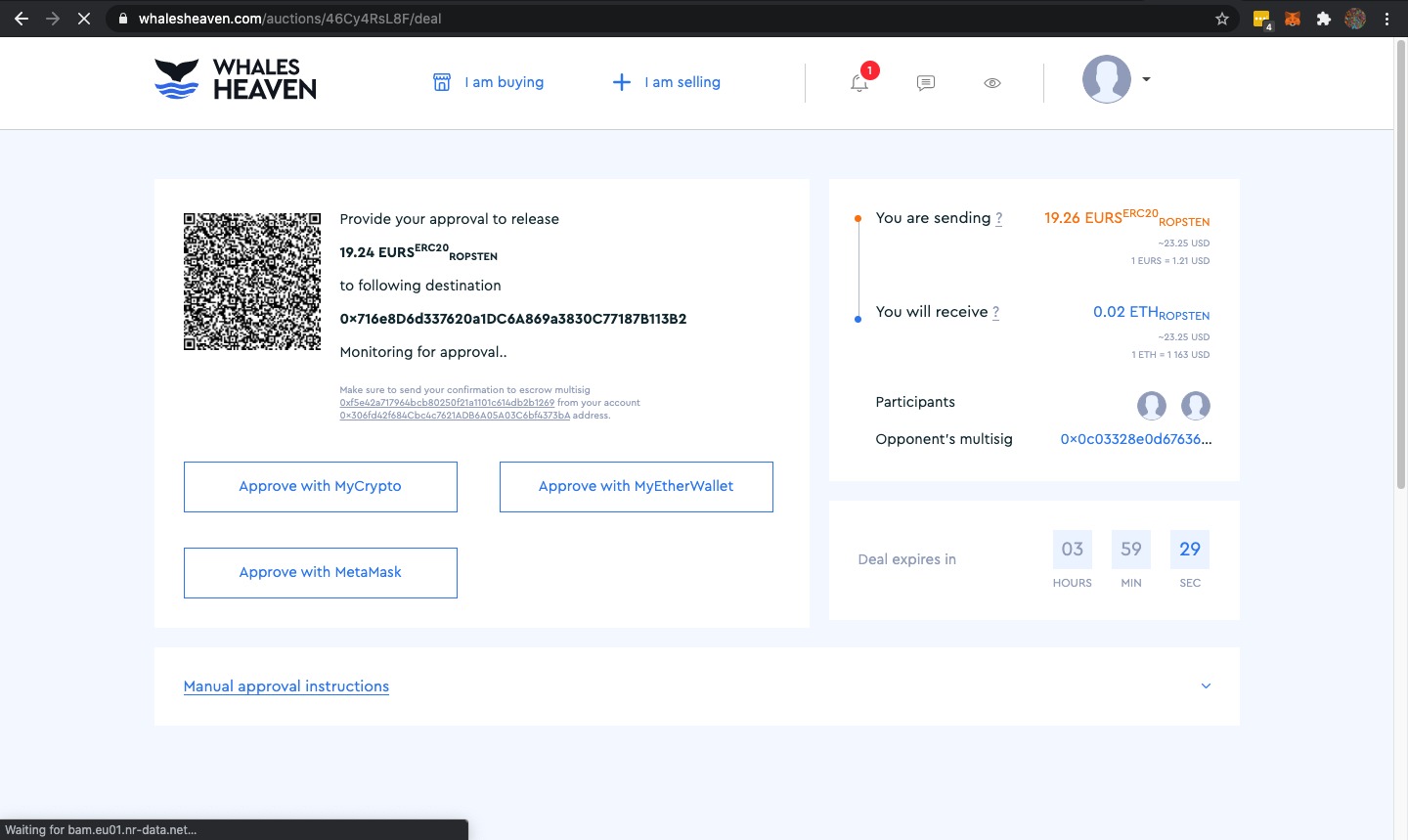 Once your release is confirmed, a similar page will appear, as shown below: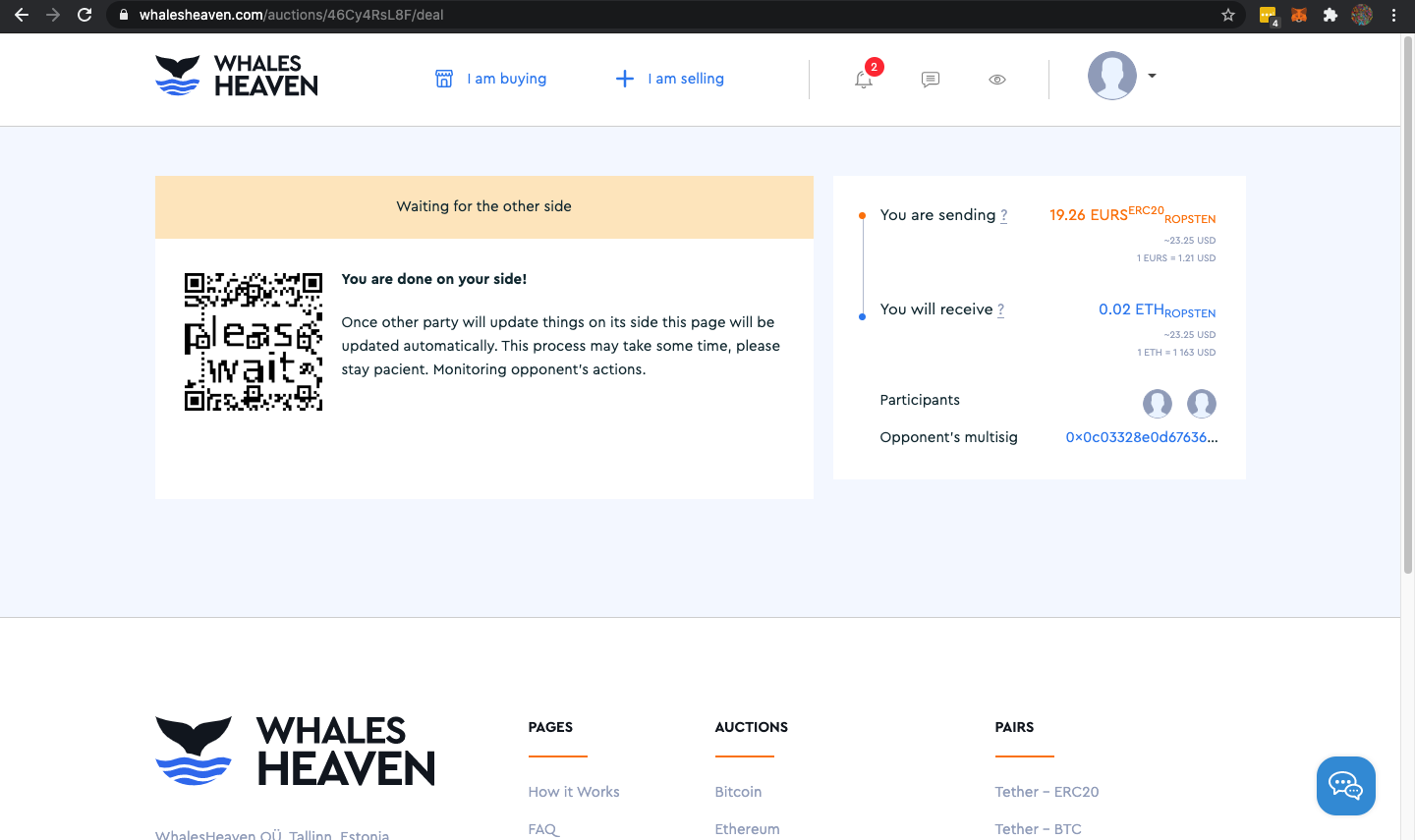 Once you're on this page, this means that your process has been successful and the seller will be notified to approve the release of their funds from their side. Once this is done, you will be able to see your funds in the personal wallet that you provided as your receiving address.
Learn more: